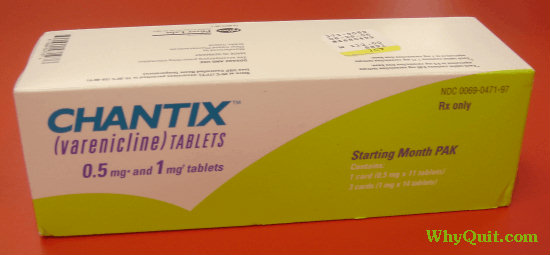 Chantix is classed as a selective nicotinic acetylcholine receptor partial agonist, and is the first smoking cessation drug that is not based on nicotine to come out in the last 10 years.
Pfizer Inc. strengthened the warning for iChantix recently, and warned medical professionals to be on the lookout for for abnormal behavior after the shooting death of a rock musician using the drug led to added reports of side effects.
A possible link between the drug and reports of agitation, depressed mood and suicidal thoughts among some patients taking it can't be ruled out, according to Pfizer.
A change in the ``warnings'' section of the drug's prescribing information follows accounts of bizarre behavior by singer Carter Albrecht of the band New Bohemians, who was taking Chantix to quit smoking, before his shooting death in September.
For more, go
here
.